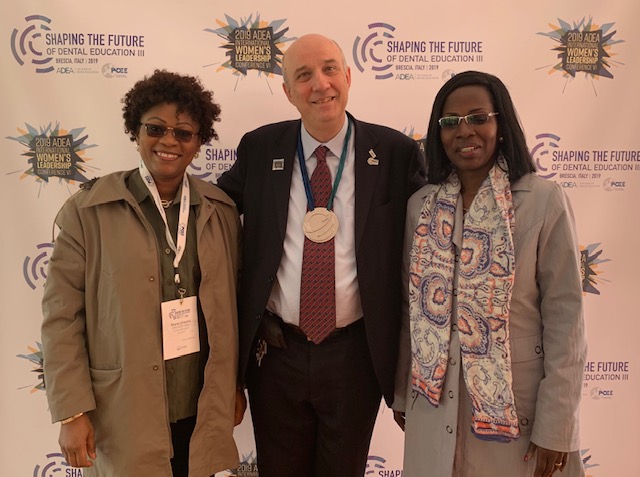 Professor Corrado Paganelli (Chair of the Board of IFDEA and Dean of the Dental School at the Universita Degli Studi Di Brescia, Italy) welcomes IFDEA sponsored delegated to the joint ADEA ADEE meeting Shaping the Future of Dental Education III. 
While being welcomed by Prof Paganelli, Dr Marie Chantal Avoaka Boni (FhB University Dental School Ivory Coast) and Prof Nadine Therese Koffi-Coulibaly (UFR Odonto-Stomatology, Ivory Coast) both express their sincere thanks and appreciation to IFDEA, The University of Brescia and from the International College of Dentist (European section) for the financial support proved through the joint Bursary.  Both delegates express a commitment to share widely with in their local and regional setting the valuable information attained through participation in the IWLC VI and Shaping the Future of Dental Education III.  IFDEA is appreciative of the ongoing support of Dublin Dental University Hospital in its activities.
IFDEA would like to take this opportunity to also thank the International College of 
Dentists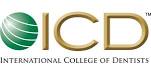 and Università degli Studi di Brescia (the University of Brescia) for their support of this initiative.